In Biggles Takes a Hand, Antonstrasse, No. 71 was the residence of Professor Max Lowenhardt, his daughter Anna and their housekeeper Gretchen.
Biggles visited Antonstrasse to look up Professor Lowenhardt and ended up meeting Anna. Later Ginger was sent to tell Professor Lowenhardt that Anna was safe and to prevent him from setting off for London himself. He arrived too late as the housekeeper Gretchen told him the Professor had left that same morning.
There is an Antonstrasse in Berlin. As can be seen from the map, it was actually in the French sector, not the British sector as Ginger thought. It was however near to both the British sector as well as the line of the Berlin Wall, so this could be the street Johns had in mind. A look at Google Street Map will show, however, that it doesn't look as described in the book. Johns stated there were only houses on one side, and on the other side, an iron railing and a double row of trees separating Antonstrasse from a busy thoroughfare. The actual Antonstrasse is a narrow two lane street with buildings on both sides.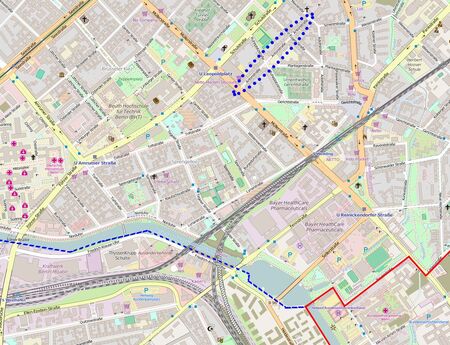 Ad blocker interference detected!
Wikia is a free-to-use site that makes money from advertising. We have a modified experience for viewers using ad blockers

Wikia is not accessible if you've made further modifications. Remove the custom ad blocker rule(s) and the page will load as expected.