Brandon Heath is an area of heathland near the town of Brandon, Suffolk. In Operation Starlight, Biggles and co. use the Air Police Auster to shadow a helicopter which had crossed the coast from France. Such instances of illegal flying were difficult to enforce against. The aircraft could not be detained or stopped from another aircraft. Furthermore, because the destination of the aircraft would not be known until very late, ground forces could not be prepositioned to detain the aircraft, which might be on the ground for only a few minutes. Biggles and co. therefore equipped themselves with parachutes. Once they had ascertained the destination of the helicopter was Brandon Heath, Biggles, Ginger and Bertie parachuted down after it, leaving Algy to summon supporting ground forces by radio.
Once on the ground, Biggles detained the aircraft and arrested the pilot and two men who were there to meet it. It turned out that the aircraft had been smuggling watches, which at that time attracted a heavy duty in Britain.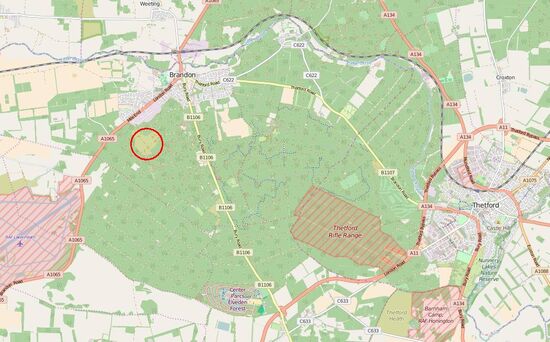 Ad blocker interference detected!
Wikia is a free-to-use site that makes money from advertising. We have a modified experience for viewers using ad blockers

Wikia is not accessible if you've made further modifications. Remove the custom ad blocker rule(s) and the page will load as expected.