Kutaradjah Airport, now known is Sultan Iskandar Muda International Airport, is the main airport serving the city of Kutaradjah, now Banda Aceh, capital of Aceh province, situated on the northern tip of the island of Sumatra, Indonesia. The airport is located about 13.5 km or 8 miles to the southeast of the city.
The airport was built by the Japanese occupational forces in 1943 for military use and was reopened by the Indonesian government as a civil airport in 1953. Originally the airport was named Blang Bintang Airport but this was later changed in 1995 to the present name. The airport that existed in Biggles' time only had a 3,000 ft runway, suitable for aircraft such as the Dakota. This was later extended to 6,000 ft in 1967 and then extended on several occasions to the present length of 9,000 ft making it suitable for modern widebody jets as large as the A330. The airport is the main entry point for tourists visiting Aceh and receives mainly domestic flights from Jakarta and elswhere in Indonesia but it does have international flights from Penang and Kuala Lumpur, also cities which featured in the Biggles novels.
Kutaradjah and Biggles
Edit
In Biggles Makes Ends Meet, Kutaradja was named by Biggles as a possible airfield where the pirate aircraft would have to call at for fuel, being one of several landing sites near the location where it had been spotted. At first he sent Algy and Bertie in the Otter amphibian there to make enquiries. Later, Biggles called there himself in his Halifax where he met up with the station manager, Vandershon. At 3,000 ft, the runway might have been a bit tight for the Halifax but it was lightly laden and BIggles was an experienced pilot.
Bertie also called at Kutaradjah when he was tailing the aircraft the Colonel was using from Kuala Lumpur. He later took off from there and followed the Colonel all the way to his secret island base in the Nicobar Islands. Algy called at Kutaradja in the Otter after dropping Biggles and the rest at the Colonel's island in the Nicobars. He was then kidnapped and brought to the secret island base himself on board one of the Colonel's Dakotas. Towards the end of the book, Ginger stole the Colonel's Dakota and flew it to Kutaradjah where he switched to Algy's abandoned Otter and took it to Kuala Lumpur.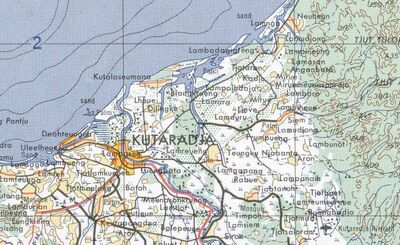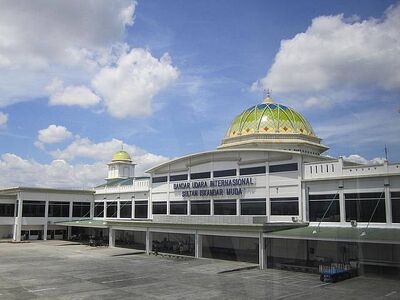 Ad blocker interference detected!
Wikia is a free-to-use site that makes money from advertising. We have a modified experience for viewers using ad blockers

Wikia is not accessible if you've made further modifications. Remove the custom ad blocker rule(s) and the page will load as expected.